Issues
Economic Development
Harford County, like the rest of the country, has suffered through a disastrous
recession and a partial shutdown of the Federal Government, yet we have managed to grow our economy and look forward to a bright future. But that cannot continue to happen without proper planning.
Our local and state governments must provide basic infrastructure and support for private businesses and government agencies to grow, providing good paying jobs for our citizens. That requires economic development programs and land use plans to encourage growth in the right places, at the right time.
As former Director of Economic Development for the City of Aberdeen, I worked with private businesses and government agencies to bring almost $250 million in investments and over 500 jobs to Harford County. I know we can only be successful if we have a plan created through public input and supported by the business community.
We need to support a strong legislative team that will work together for Harford County to have a voice that is heard in Annapolis and bring its fair share of tax money back to our County. My history of serving Harford County through various boards, committees and non profits as well as being a business owner, make me the best choice to be a part of the Harford County Delegation.
WE CAN DO BETTER TOGETHER!
Education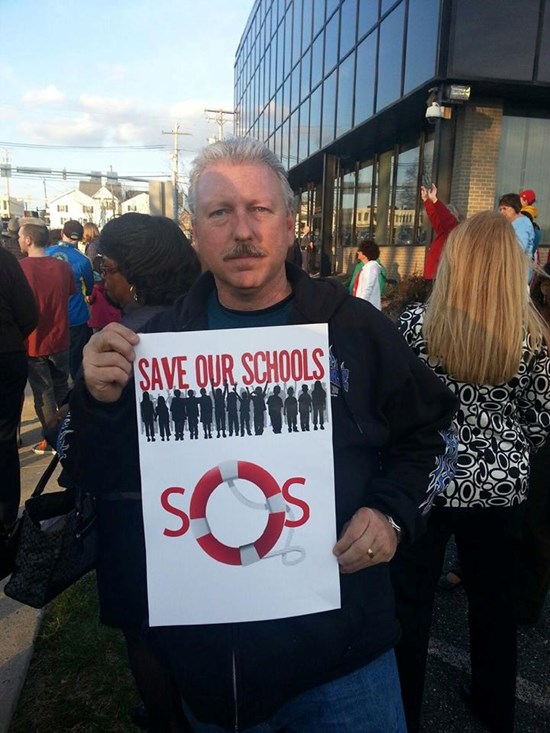 Maryland prides itself on providing the best public education of its children in the nation. But that requires making sure our school system has sufficient funding to do the job. We need a strong, more experienced team that will consider education a top priority. We have to work harder with county officials and other state legislators to bring back the necessary money needed to insure Harford County teachers have competitive pay and a secure retirement. As well as schools having the supplies and resources necessary to give our children the highest quality education to compete in today's global market.
I understand that not every child dreams of going on to college. Those students should have an alternative choice in life. We have an existing vo-tech school that gets approximately 1000 applications per year but can only accept less than 300 students. There will always be a need for vocational and/or technical occupations. These schools allow students to graduate and immediately enter the work force with a living wage. That is why I support an additional vocational/technical school in Harford County.
Having all of my children and grandchildren enrolled in the public school system, I have seen first hand the improvements needed to insure students transition into the work force. I look forward to working in Annapolis to accomplish these goals.
WE CAN DO BETTER TOGETHER!
The Environment
I support the efforts to protect our environment. Clean water, clean air and taking care of our land is essential not only to our well-being but our children as well. We do not inherit the planet from our parents; we borrow it from our children.
We have to make sure we assemble a team that can put together strong arguments when it comes to issues affecting the environment and fair treatment of our county. One example is MD House Bill 987, the Storm Water Remediation Fee (also known as the "Rain Tax"). Storm water runoff is a major polluter of Chesapeake Bay and we all understand the danger it poses to our enjoyment of the bay, the seafood it produces, the jobs created and the tourism it generates. But the legislation places the burden of re-mediating the runoff on just the 10 counties west of the bay, although all of us contribute to the pollution. I believe we all share this
burden, not just the few listed in the legislation. This is an important issue and we need to get it done right and fairly.
Being a member on the Harford County Tourism Board and the Visit Harford Board has allowed me to see first hand how important the Bay and our other natural resources are to Harford County. My experience makes me a well rounded candidate for Delegate in District 34A.
WE CAN DO BETTER TOGETHER!
Seniors and Retirees
Maryland ranks as one of the least "senior friendly" states in the country in terms of taxation, energy costs and housing. We have almost one million seniors residing in Maryland. Seniors create jobs and provide hundreds of thousands of hours of volunteer work in schools, non profits, hospitals, libraries, museums and cultural venues each year.
Seniors also make up a large part of Maryland's' population that has expendable income, yet we are pushing them out to spend that income and support other states economies.
As a Delegate I would like to work with other legislators and take a look at equalizing tax subtraction from income, restoring itemized deductions, and equalization of senior taxpayer deductions. I feel that addressing these three issues can help Maryland be an attractive state for seniors and retirees to continue to live, create jobs and volunteer.
WE CAN DO BETTER TOGETHER!
Transportation
Highway User Revenue (HUR) is the tax we pay on gas and vehicle registration. This was a 46 million dollar budget in 2009 for cities and towns. In 2009 the State took 96% of this budget, leaving less than 2 million dollars to be divided between 157 municipalities in MD. This money is used for building roads, repaving streets, fixing pot holes, and repairing sidewalks, just to name a few.
Through the work of the Maryland Municipal League (MML) we have gotten ½ of that back. However we have lost 245 million dollars in the past 8 years with no plan for reimbursement.
Fortunately, here in Harford County, we have been able to attract a variety of new business that employ a large number of people. Unfortunately, we have a very limited public transportation system to get potential employees to employers that need them.
We need the money to address our transportation short falls. This will free up money to be able to expand our public transportation system in the County. Annapolis needs another voice holding the State accountable to honor the formula agreement of 30% back to cities and towns.
This is another reason I will be a good choice in Annapolis; to fight for the REAL ISSUES in Harford County.
WE CAN DO BETTER TOGETHER!