Keeping You In The Loop
News
Tuesday, February 2, 2021 12:56 PM
Harford County Restaurant Relief Grant
HARFORD COUNTY
RESTAURANT RELIEF GRANT 2nd ROUND
"Harford County food service and beverage establishments will be eligible to receive additional funding through the State Restaurant Assistance Grant Program Round Two administered by Harford County to offset COVID-19 related costs associated with supporting and sustaining operations. The funds are provided locally through the State of Maryland and were released as a second round of funding for restaurants announced as part of Gov. Larry Hogan's latest economic relief package.
Applications can be submitted beginning at 8 a.m. Wednesday, February 3; the deadline to apply is 5 p.m. on Friday, February 19.Applicants should thoroughly review the eligibility requirements and application process and read the Frequently Asked Questions. More information and application found here -http://www.harfordcountymd.gov/3061/State-Restaurant-Assistance-Grant."
---
Tuesday, January 19, 2021 1:18 PM
Grant Funding Available to Hotel Owners
Harford County hotel owners are eligible to receive grant funding through the state of Maryland to help offset COVID-19-related expenses.
Through the grant funding announced on Dec. 17, 2020 by Gov. Larry Hogan, Harford received $1,005,964; how much grant funding each hotel will receive will be determined by the number of applicants. Hotel owners who have previously received a Harford County COVID-19 Business Relief Grant are still eligible for the Hotel Relief Grant. Applications for the Hotel Relief Grant can be submitted beginning Wednesday, January 13, 2021; the deadline to submit is 5 p.m. on Friday, January 29, 2021. Grants are available only to hotels in Harford County that contributed toward the county's hotel/lodging fee in 2020.
For more information on the Hotel Occupancy Tax, please visit https://www.harfordcountymd.gov/657/Harford-County-Hotel-Occupancy-Tax.
The grant funds for qualifying hotels can be used for normal operating costs such as rent, payroll, job training, taxes, or debt services; the purchase of Personal Protective Equipment (PPE); sanitization services; or other COVID-related costs. This is the county's seventh COVID-19 relief grant program. The county provided $20.6 million of its $44 million in federal CARES Act funding to businesses through the Small Business Relief ($7,500), Homegrown Harford Farm Relief ($2,500), Business Owner Assistance ($5,000), Restaurant Relief ($10,000), and Childcare Provider Relief ($7,500) grants; second rounds of funding were provided through multiple programs.
For more information and to access the application and FAQs, please visit the county website at: https://www.harfordcountymd.gov/3057/Hotel-Relief-Grant.
---
Thursday, January 14, 2021 11:31 AM
HGO Committee Guidelines
For those interested in offering HGO Committee testimony during the 2021 Session, please see the attached guidelines. Check each Committee's guidelines for the number of witnesses allowed as this will vary.
HGO Committee Testimony Guidelines HERE
---
Monday, June 29, 2020 1:25 PM
Police Reform Workgroup Holds First Meeting
The first meeting of the Police Reform and Accountability in MD Workgroup was on June 23rd. Access to materials and the zoom meeting are
here:
---
Sunday, June 14, 2020 8:33 PM
MD 152 Park and Ride Begins Two-Week Public Feedback Period for Park and Ride Relocation Alternatives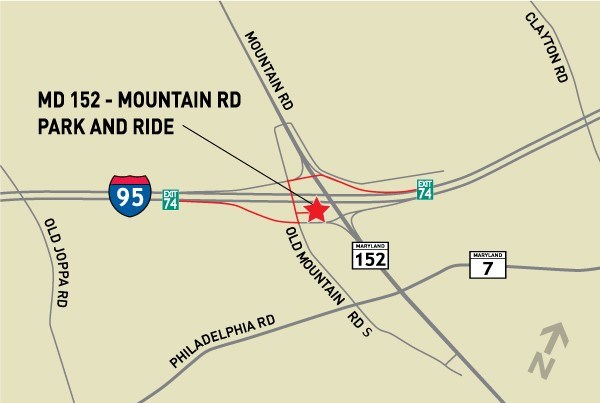 The comment period on the MD 152 Park and Ride relocation options will be open through June 25. Individuals wishing to participate in the virtual project update and who require special accommodations under the Americans with Disabilities Act, or require language translation services (free of charge), should contact the project team at I95ETLNB@mdta.maryland.gov at least seven days prior to the update.
The MDTA's I-95 Express Toll Lanes (ETL) Northbound Extension Program between MD 43 and north of MD 24 will help alleviate delays and improve travel along northbound I-95 between Baltimore and Harford counties. In addition to extending the northbound I-95 ETL, the program will replace several bridges that are more than 50 years old and will provide new noise walls for adjacent communities.